1st Retort - Our Retort is sourced internationally and is of high quality design and construction with the use of stainless steel AISI 304 L and confirms to Heat Penetration and Thermal Validation tests. The Steam is directly injected in the bottom of the retort for fast and uniform come-up. Water Sprays running over the entire shell length intensely mix steam and air, and create a homogeneous temperature distribution. Precise temperature and pressure control with the use Highly sensitive temperature and pressure probes, high quality proportional control valves and PID control loops ensure accurate process control during the entire sterilization cycle. The entire cycle is programmed and monitored using a PLC system. The Retort technology keeps food safe, fresh and flavourful without refrigeration or preservatives for an extended shelf life.
Our retort confirms to US-FDA and we have FFR, FFE and SID numbers.
2nd Retort - We added one more retort in 2021to our facility. The latest technology Stainless steel SS304 built Retort is imported from Thailand with a. Thermal Process Programmable Logic Controller (PLC) designed for thermal processing all kind of container. Besides, temperature and overpressure are independently programmable, PID controlled and then recorded by circular chart recorder.Preheating system to reach product initial temperature.Automatic alternative process program once retort cycle is deviated such as power failure, temperature reduction, etc.
Additionally, the retort machine is capable of calculating F0 value.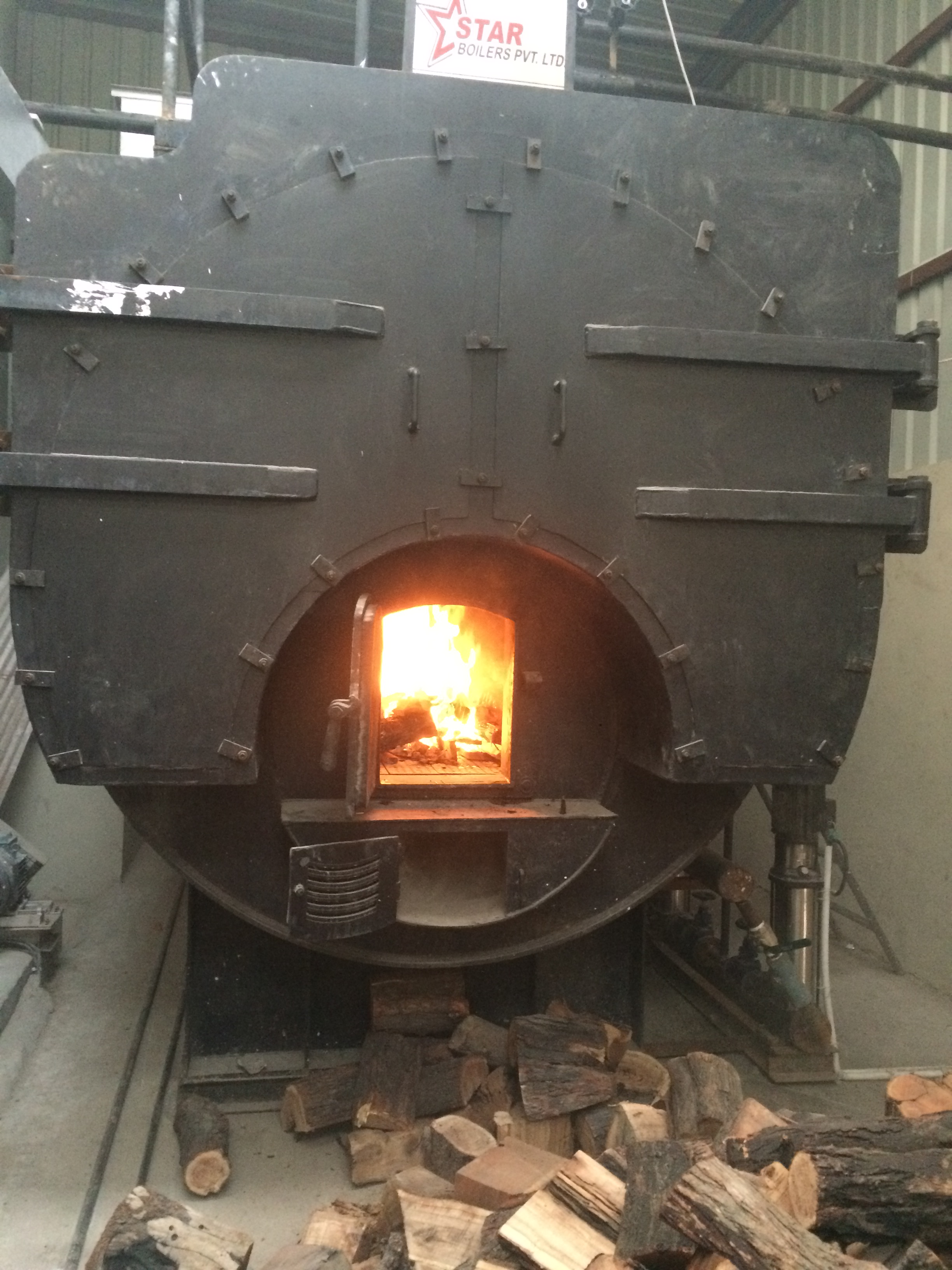 Boiler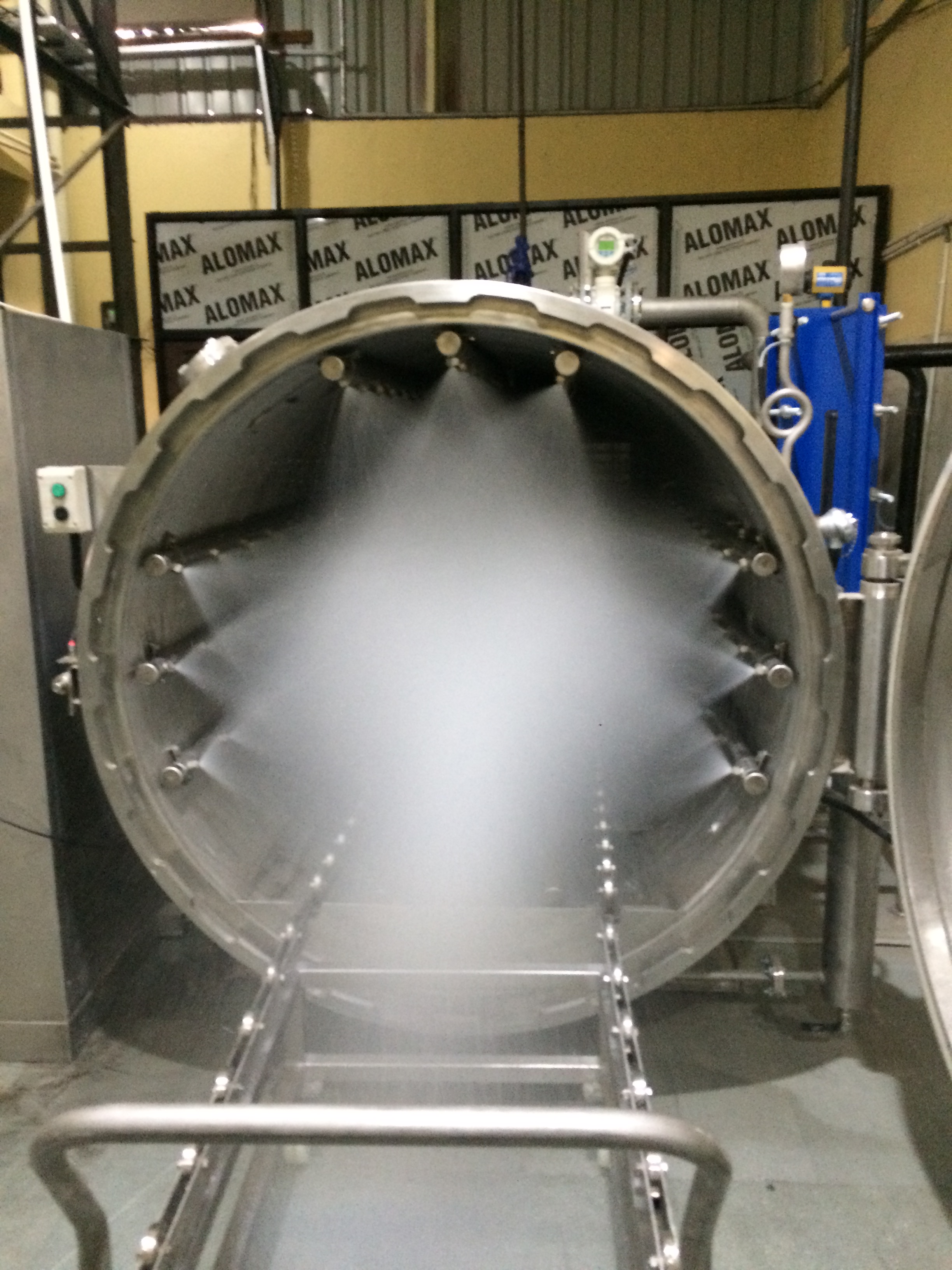 Retort Machine
Kettles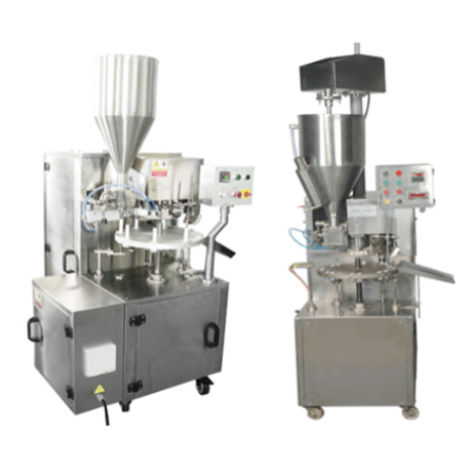 Paste Filling Machines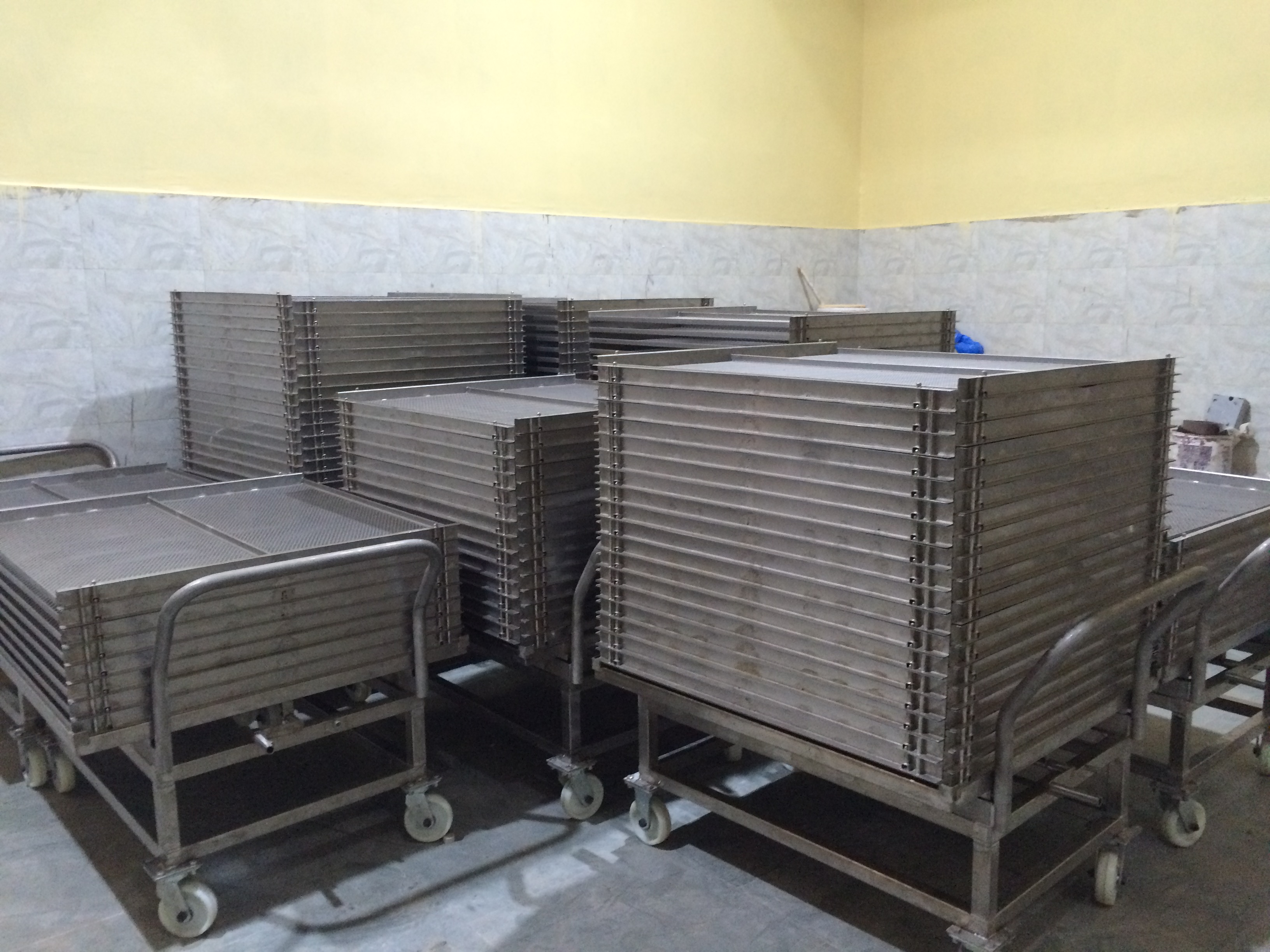 Retort Trollies
Our facility aims at providing the best service for both low acid and high acid foods. This also help to extend the shelf life of existing products, allowing our industrial customers to consolidate operations and extend their distribution chain.
We have In-house Laboratory, R&D Kitchen and Cold Store.
We at Indies Global aim to manufacture, store and market products using technologies that allows maximum possible retention of nutrients and taste without using any preservative.